Sri Sathya Ashram Darshan dates for 2019
"God is an infinitely Great, Boundaryless, Lengthless, Breadthless, Universal supreme power… Energy… Mahashakthi"
- Bhagawan Shreesathyam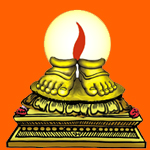 Mahashakthi on the mountains

This earthly punya peetam is situated on top of the Yelagiri Hills, at a height of 4200 feet above sea level. Climb up Yelagiri hills and you will see the changes happen in your life!

This is a Divine Sannidhi where your karmic stains are removed by just setting foot inside. Hence, there are no unsolvable problems. Continuous visits are more than enough. By visiting this place before starting any auspicious work and then starting that work ensures that it gets completed favorably and without any obstacles for the person who visited.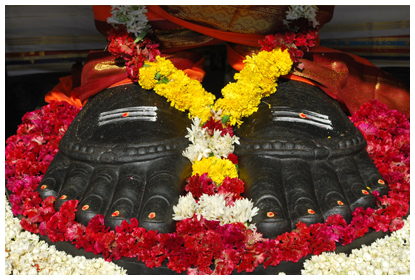 Darshan only for those who are Destined.!!

Only those who are destined are able to come and get a darshan of Sri Mahashakthi Sannidhi. Why don't you try for yourself and then decide?

Single darshan - multiple benefits

Turning point in 42 Days!!!

If you place your hand in the divine stone and make 3 requests, the requests getting fulfilled one by one is a result which is experienced by all the devotees.

Free Entry

Everyone irrespective of religion, caste or status is allowed without discrimination.





Sri Sathya Ashram Timings
The Ashram is open from 9am to 6pm for devotees on Pournami (Full Moon Day) and Ammavasaya ( New Moon Days) days only.

General Information & Guidance

Humble Request:

The Sri Peetam is a place of divine energy and your visit is a pilgrimage to a sacred shrine where your life gets changed for the better. We request your support to maintain, peace, dignity and divinity of this holy peetam.

Strictly Prohibited


Photography, Videography, Mobile phones, Cameras, Radios and other electronic items
Smoking, Alcohol, Tobacco and any addictive substances
Improper, disrespectful dress
Abusive language
Pets
We regret any inconvenience caused.
The Management reserves all rights to entry.